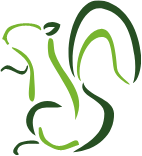 unique three bedroom accomodation
Our converted engine house dates back to 1890 when it was built to house a beam engine for the Polyear Mining operation. Now offering unique three bedroomed self catering accommodation, the Engine House enjoys a large balcony on which to relax and view the surrounding parkland. The annex on the south side of the engine house, now bedrooms and bathrooms, would have originally housed a signal Cornish boiler to provide steam.
Due to the nature of the building, there are many steps and staircases and therefore may not be suitable for families with toddlers or the elderly.
Ground Floor entrance hall with passage leading to 3 bedrooms, bathroom and Utility room. One double bedroom with French windows and en-suite shower room, 2nd double bedroom, 3rd double bedroom with 2 single beds. All bedrooms have televisions, radio alarm clocks and hairdryers. Family bathroom with toilet, wash basin and shower over bath. Utility Room with washing machine.
From the hallway a flight of 12 stairs lead to a fitted kitchen with fridge, cooker, microwave, dishwasher, television, breakfast table and chairs. Patio doors open onto large decked area with garden furniture.
From the kitchen a flight of 15 stairs lead to the floor dining room with arched window and views over the park.
From the dining room a flight of 15 stairs lead to the second floor lounge with CD player, television and DVD player. There are far reaching views over the park and valley.





Family bathroom & en-suite